We understand that the EU Parliament's review of the Regulation is on schedule to be completed by mid-2013. I have written an article for the Harvard International Review — a more historical treatment that tries to set the current debates in some context.
The basic message is that we have heard before from business that privacy protection rules will prevent innovation, cripple enterprise, cost jobs, and so on.   All these arguments were prominent during the debates in the early 1990s over the original Data Protection Directive.   And yet, what we have come to know as the world wide web developed and burgeoned since that time, and within the broad context of national and international data protection rules. The original directive really did set the baseline rules for a global standard for personal data protection.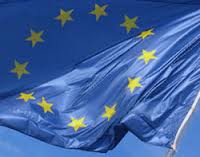 The larger assumption is that European policy is still driving the international policy decisions, and that the ultimate result of the debates over the EU Regulation will settle these rules for many years to come. The issues are different now, and the economic stakes are far higher than in 1995.  Nevertheless, in reviewing what Charles Raab and I wrote about the passage of the Directive in The Information Society in 1997, I am also struck by how similar the broader political struggle appears, and how misleading distinctions between American and European values still tend to dominate the debate.